This is railway revenues from 1907 for transport of newspapers and magazines. Four colors with different values are found. The values are given in weight. 1 kin is 600 g.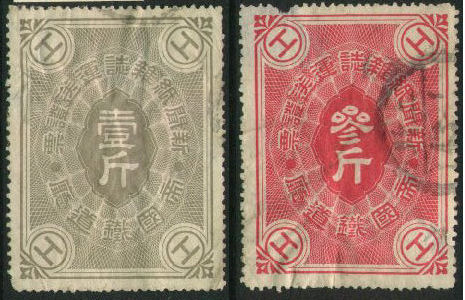 The values are 1 kin (gray) and 3 kin (red).

This is revenues from Naikoku transport firm from 1889 for control of freight. The series have nine colors as seen here.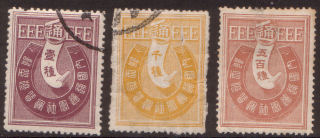 The values are:
1 violet
2 green
3 blue
5 orange
10 purple
50 red
100 marine blue
500 brown
1000 light yellow
Shimomura 2003 page 143-144
Furuya 2011 page 121 (only Naikoku transport)