Thiese are for silk inspection. Shimomura 2003 page 202-203.

The first (to the left) is.silk worm eggs from 1877. The next is raw silk from Nagano. Then two from Saitama and at last one from Gunma.
The first two are from Fukui export pure silk. Then two more from Saitama.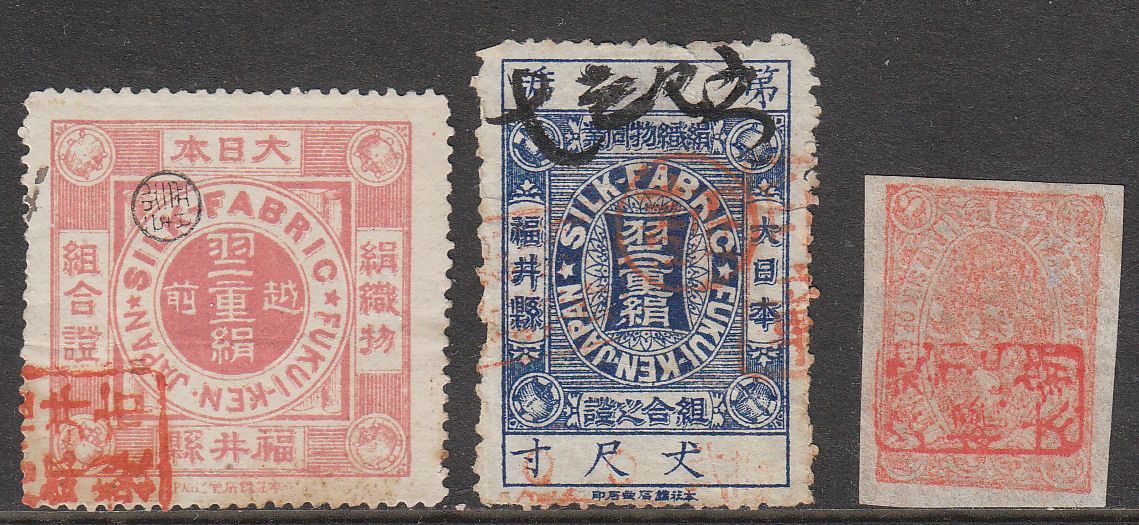 These are silk inspection or local control that is not found in Shimomura.